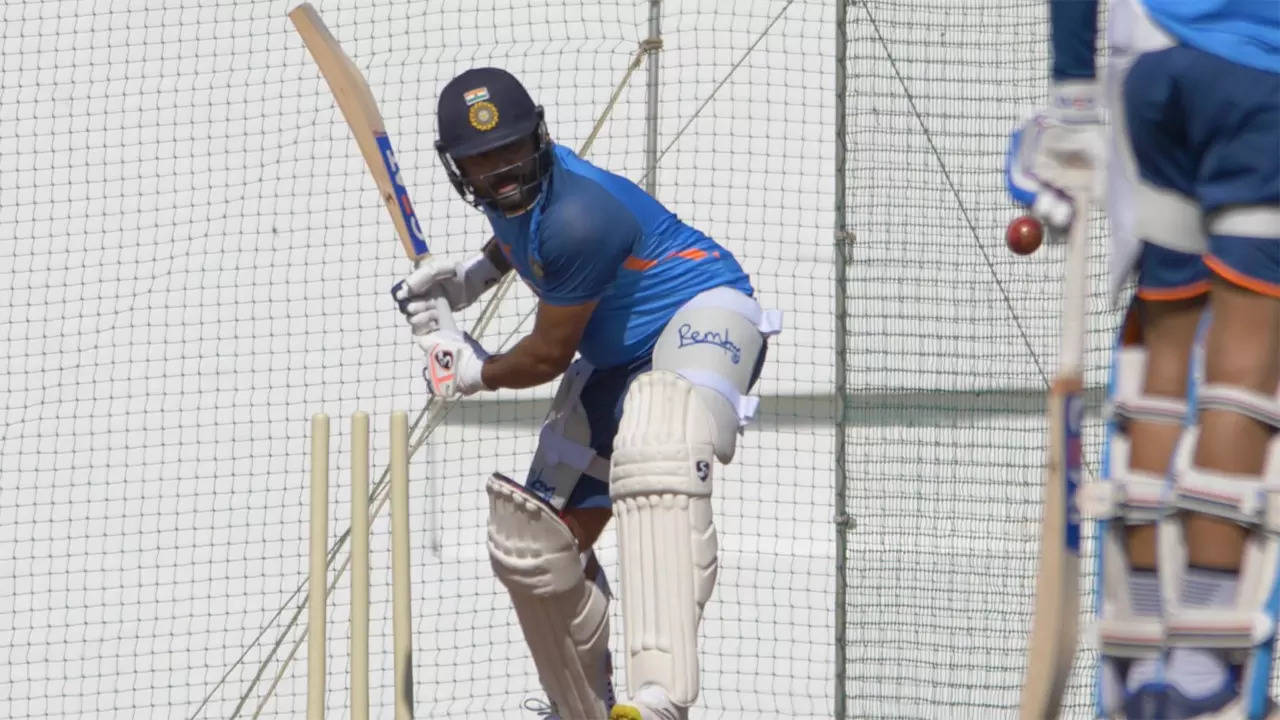 NEW DELHI: Former selectors and experts feel that the Indian team management should ask for sporting tracks against Australia in the upcoming four-match Border-Gavaskar Trophy, which is scheduled to start from February 9 in Nagpur. They believed that current India batters are not equipped to handle quality spinners on rank turners.
Once known as master players of spin, the Indian teams in recent years have looked more at home against express pace and steep bounce while struggling against slow bowling.
Even an attack comprising Mehidy Hasan Miraz, Shakib Al Hasan and Taijul Islam made life difficult for India in the second away Test in Mirpur last December before Ravichandran Ashwin and Shreyas Iyer bailed them out.
"Playing spinners on a flat deck isn't the problem. We must admit that our batters have struggled against quality spin bowling on tracks that have offered turn. I don't know what kind of tracks will be in the offing but rank turners could backfire," former Test spinner and noted commentator Murali Kartik told PTI.
Kartik explained that even at the domestic level, there aren't too many players, who are actual masters against spinners.
"When I was in my teens and playing competitive league cricket in Chennai, as a 15-16 year old, I was bowling to Vikram Rathour, S Sharath, Senthilnathan, some of the finest domestic batters of those times. Then I graduated to first-class cricket and I was bowling to Ajay Sharma and late Raman Lamba, two doyens of Ranji Trophy. By the time I played international cricket, it gave me a lot of confidence," said Kartik, one of the best left-arm spinners of his generation.
Kartik said that the choice for the third spinner in the team should depend on the track on offer, when asked to choose between Kuldeep Yadav and Axar Patel.
"If it is a flatter deck, then Kuldeep could be a good choice as he has the skills to take pitches out of the equation. If it starts turning from the second day onwards, Axar could come in. But if you ask me, invariably the third spinner will be under-bowled as you expect your two main guys to do the job," Kartik said.
'Axar Patel likely to be third spinner'
Kuldeep made his Test debut with a four-wicket haul against Australia at Dharamsala five years ago. But injuries and team combination meant that he could play only seven more Tests with 34 wickets in his kitty.
Axar Patel, in the meantime, has played the same number of Tests in the last two years and has 47 wickets.
"For me, there is no debate that Axar Patel should be India's third spinner with (Ravichandran) Ashwin and (Ravindra) Jadeja. The form in which he has been and on wickets that will be on offer, Axar is a straightforward choice," former national selector Jatin Paranjape told PTI.
His former colleague Devang Gandhi concurred on the choice of Axar as the third spinner.
"Look, if you have a track that starts breaking right away, then Axar is a better choice than Kuldeep. Kuldeep will release the ball from the back of his hand and hence flight more," said Gandhi.
"On tracks where the ball starts turning square, he will have a propensity to get hit. Also, when he tries bowling flatter, he tends to go a little shorter. In case of Axar, on turners, he hits the immaculate length. Also being a left-hander, he will add variety in the lower middle-order," he added.
'Play Rahul at No.5 and Bharath is your first keeper'
Former chairman of selectors MSK Prasad feels that Shubman Gill's new found confidence should be used to fullest effect and he should bat in the opening slot and not go down the order.
"I would not mind seeing KL Rahul at No. 5 in Tests. I don't think Gill should be asked to come down the order. Rahul has played well in 50-over cricket and I see no reason why he shouldn't come down the order," Prasad, a former India stumper, told PTI.
In case of wicketkeeper, Prasad wants to see KS Bharat make his Test debut. Prasad had played a role in the rise of Bharat.
"He (Bharat) has been groomed for this role even in the presence of Rishabh Pant for the past two years. So, it is only fitting that Bharat is given the first chance to don the big gloves. He is ready," said Prasad.
(With inputs from PTI)
.