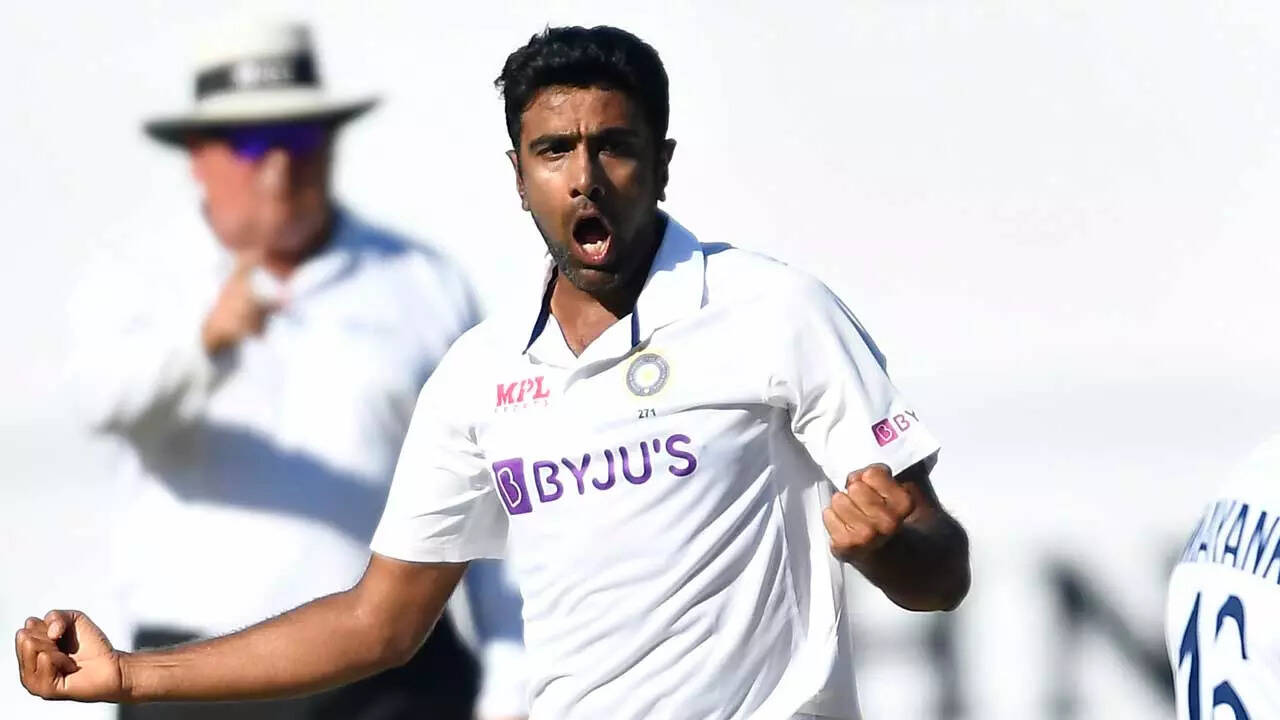 BENGALURU: Australia opener Usman Khawaja is preparing himself for the challenge India off-spinner
Ravichandran Ashwin
will present in the four-Test series for the Border-Gavaskar Trophy, beginning in Nagpur on February 9.
It will be Khawaja's first appearance in a Test on Indian soil, after being part of the touring Australia squads for the series in 2013 and 2017.
He feels Ashwin will present the toughest challenge on tracks that are characteristically expected to favour spinners.
"Ashwin is a gun. He is very skillful, has got a lot of tricky little variations. He uses the crease quite well too. If you asked me the same question when I was younger, I probably wouldn't have been able to answer a lot of things because I didn't really learn about how to face what off-spinners are doing," Khawaja told the Sydney Morning Herald.
"But it's one of those really good challenges. The wicket's going to turn here at some point, whether day one, day three or day four; and he is going to be in the game and bowl a lot of overs. So it's all about figuring out how I'm going to play against him, how I'm going to score runs against him, what he might do. If you bat a long time against him, he's going to change his game plans against you.
"He's not the kind of guy who'll do the same thing over and over; he's going to try to work you out," Khawaja added.
The Pakistan-born batter was recently named Australia's 'Test Cricketer of the Year' and the left-hander is expected to play a big role in his team's quest to win its first Test series in India since 2004-05.
"We've learnt a lot over the last 10 years, particularly the types of wickets we can get (in India) and how we think we can perform and go out and win Test matches out here. It feels like we are in a better spot than before, but it's always going to be tough," he said.
Khawaja has little doubt that tackling the Indian spinners — Ashwin, Ravindra Jadeja, Axar Patel — on deteriorating tracks will hold the key to his team's success.
"If it's a good wicket, the new ball is probably the easiest time to bat. But as soon as the wicket deteriorates in India and you've got spinners bowling with a new ball, that's probably the hardest time to bat anywhere," said Khawaja.
"When we train, the new ball on spinning wickets is always the hardest time. People assume opening the batting is the best time to bat in the subcontinent, it is when it's flat, but it's not when it's spinning when there's so much variation with that new ball. Once it softens up, it gets easier to predict what it's going to do."
.