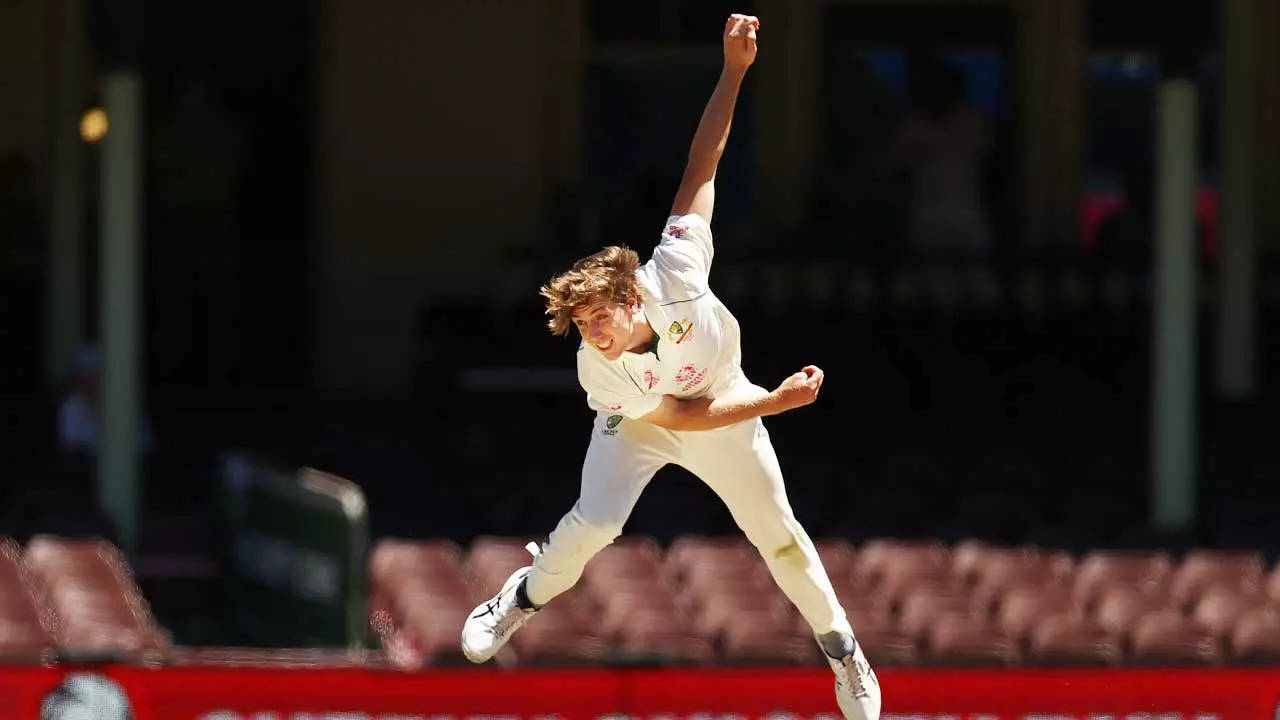 Australia coach
Andrew McDonald
remains hopeful Cameron Green can feature against India when the first Test between the nations begins in Nagpur on Thursday after the all-rounder's finger injury made "significant" improvement.
Green damaged his right index finger during the Boxing Day Test win over South Africa in Melbourne and was only given clearance to return to training by his doctor on Monday following surgery.
The 23-year-old bowled with soft balls for 30 minutes in the nets at the Australian camp in Bangalore before doing an hour's batting practice. McDonald said Green still had progress to make before he could be considered for the series opener.
"We've got a fair bit to work through him before the first Test match," McDonald told reporters. "We haven't put a clear line through him or put him on the team-sheet yet.
"I wouldn't say he was in discomfort when he was bowling. One of the deliveries jarred the bottom of the bat, and that can create discomfort for anyone.
"There's a bit of awareness around that finger. He's made some significant steps forward in the last couple of days, probably to my surprise.
"There's still an outside chance that, everything going well, he might be on the team sheet."
With Green unlikely to be able to bowl in the first Test, captain Pat Cummins looks like being paired with Josh Hazlewood in the attack with Mitchell Starc yet to arrive in India as he also recovers from a finger injury.
Cummins acknowledged the make-up of Australia's bowling line-up remained unclear.
"I wouldn't say (picking two spinners) is a given," he said. "It's very conditions dependent, particularly this first Test, so once we get to Nagpur, we'll see.
"I think sometimes, talking about a couple of spinners, you forget how good a lot of our fast bowlers have been in all conditions.
"We've got plenty of bowling options here – finger-spin, wrist-spin, left arm (pace) when Starcy comes back online.
"We'll obviously pick the bowlers that we think can take 20 wickets – how are we going to split that up I'm not 100% sure yet."
.