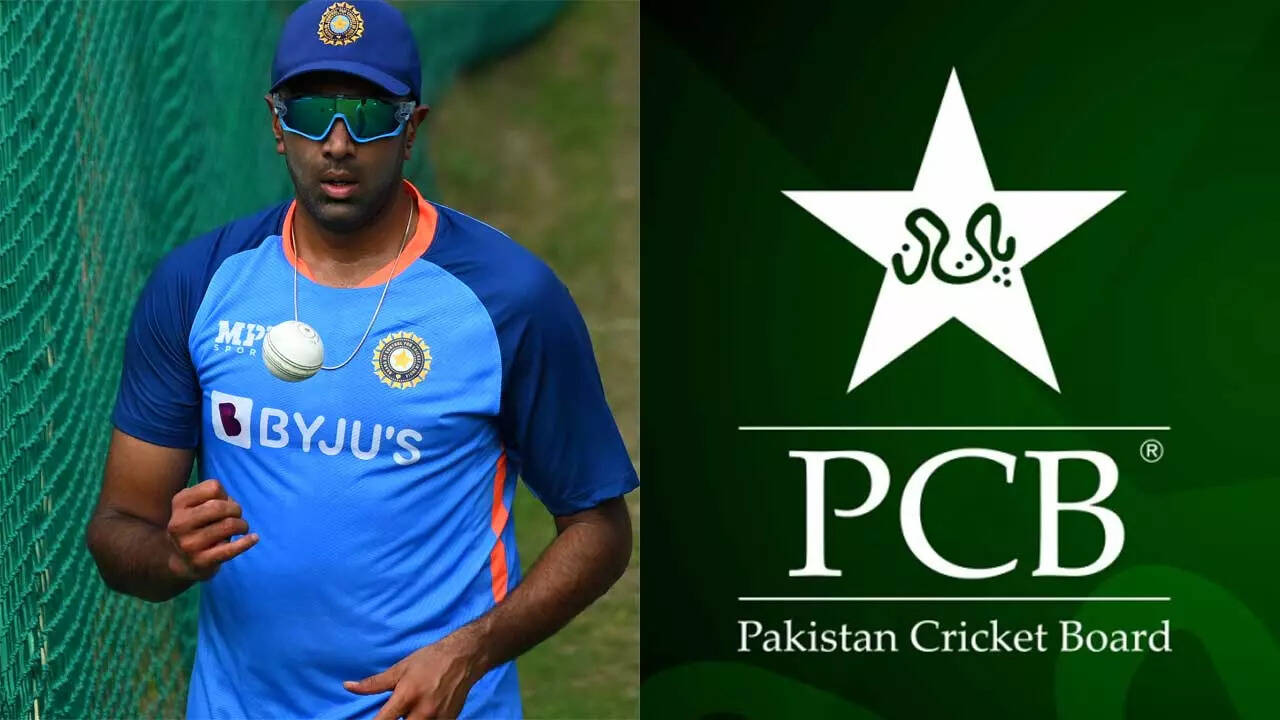 NEW DELHI: India's premier spinner
Ravichandran Ashwin
on Monday came up with a sharp response after Pakistan threatened to pull out of the ODI World Cup to be held in India this year if the
Asia Cup
hosting rights are taken away from the Pakistan Cricket Board.
Pakistan were originally allotted the Asia Cup in September last year, but Jay Shah, the
BCCI
Secretary, who is also the Asian Cricket Council (ACC) president, had said in October last year that the Indian team will not tour Pakistan because of tense diplomatic relations.
In reply, the PCB had threatened to withdraw from the 50-over World Cup in India.
The Pakistan board reiterated it's stance last week after the ACC meeting in Bahrain on Saturday, the outcome of which hinted that the Asia Cup could be moved out of Pakistan. A final decison on that will be taken in March.
"The ACC had a constructive dialogue on the upcoming Asia Cup 2023. The Board agreed to continue discussions on operations, timelines and any other specifics with a view to ensuring the success of the tournament. An update on the matter would be taken on the next ACC Executive Board Meeting to be held in March 2023," the ACC said in its statement after the meeting.
Ashwin voiced his personal opinion on the matter and found the tussle nothing new. However, he did mention that the Asia Cup is likely to move to Sri Lanka.
"Asia Cup was supposed to take place in Pakistan. But India has announced that if it takes place in Pakistan, then we won't be participating. If you want us to participate, then do change the venue. But we would have seen this happen many times, right? When we say Asia Cup won't go to their place, they will say that they will also not come to our place," Ashwin said on his YouTube channel.
"However, I think that is not possible," Ashwin said.
Ashwin believes the Asia Cup may be shifted to Sri Lanka.
"The final call might be that the Asia Cup might be moved to Sri Lanka. This is important in lead-up to the 50-over World Cup. Many tournaments have taken place in Dubai. I would also be pleased if it is moved to Sri Lanka," he said.
.