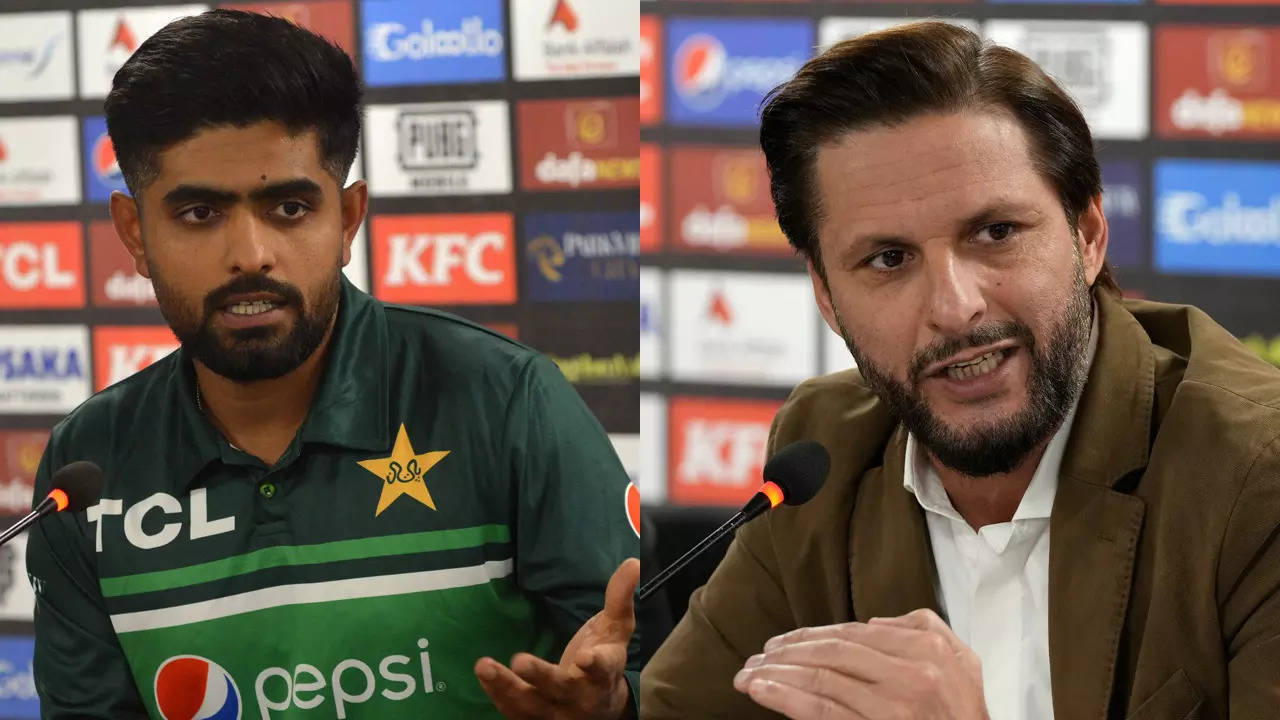 NEW DELHI: An exhibition match of the Pakistan Super League (PSL) at the Nawab Akbar Bugti Stadium in Quetta was halted on Sunday and participating top players like Babar Azam and
Shahid Afridi
were taken to safety of the dressing room after a terror attack a few miles down the road of the stadium.
Play was later resumed after the Pakistan Cricket Board (PCB) got the green signal from the security officials.
According to the reports, the explosion in the Police Lines area left five people injured. A senior police officer said that rescue work had been completed at the site and the injured had been taken to hospital.
The outlawed Tehreek-e-Taliban
Pakistan
(TTP) claimed responsibility for the attack in a statement issued on Sunday. It stated that the security officials were targeted in the blast.
The exhibition match between PSL sides Quetta Gladiators and Peshawar Zalmi was organised by the PCB after pressure from Baloch fans that Quetta also get the status of a PSL venue. The ground was packed for the match.
"As soon as the explosion happened, as a precautionary measure, the match was stopped and players taken to the dressing room for a while. Later, after the green signal, the match resumed," the police official said.
Sports activity in Quetta, the capital of the restive Balochistan province, has come to a standstill for the last several years due to fragile security situation and the constant threat of terror attacks.
It is not clear what was the nature of the explosion. The TTP has stepped up terror attacks in recent days. Last week, 80 people were killed and scores injured in a suicide attack in the police lines in Peshawar.
(With inputs from PTI)
.