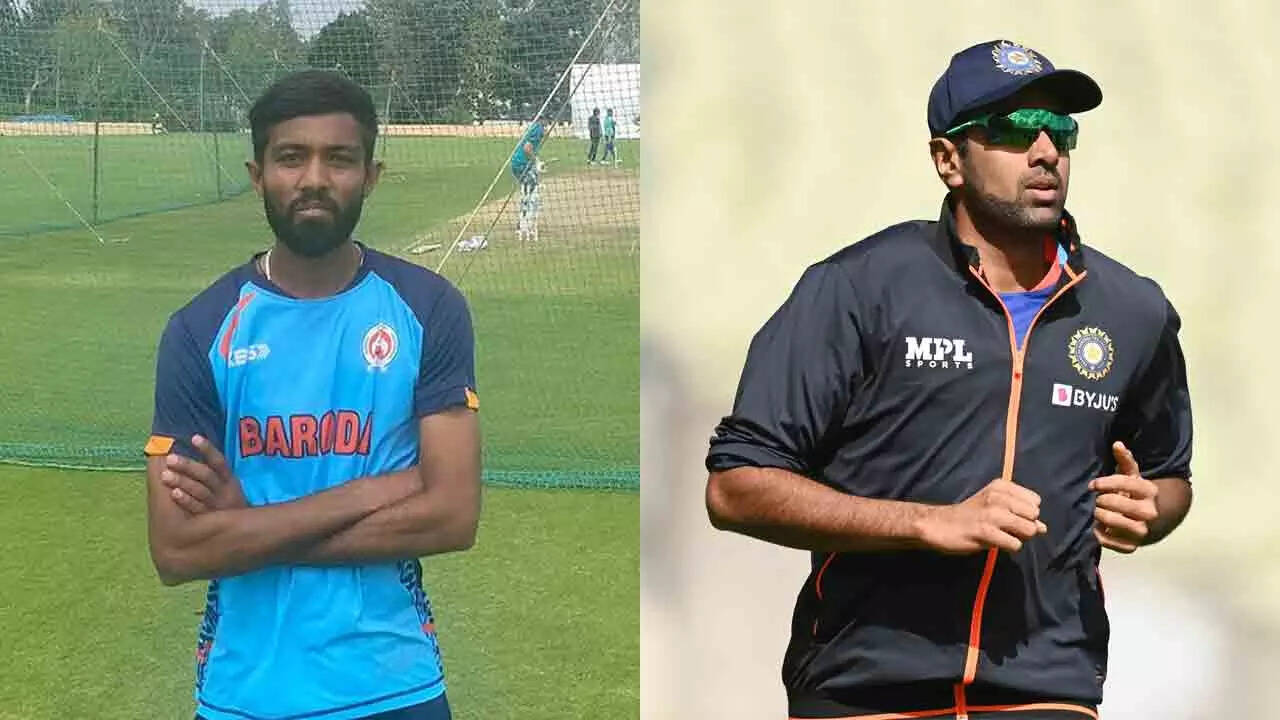 BENGALURU: Australia have roped in Maheesh Pithiya, a 21-year-old spinner with uncanny resemblance to Ravichandran Ashwin, to train on spin-friendly tracks as part of their preparation for the upcoming Test series against India.
Off-spinner Ashwin may prove to be a major threat for Australia, who haven't won a Test series in India since 2004.
Expecting spin to play a major role in the four-Test series, the visitors have opted for tailor-made pitches and have availed the services of Pithiya to get accustomed to the action of Ashwin.
The four-Test series begins in Nagpur on February 9.
"Of all the stops Australia have pulled out to prepare for their trip to India, the most noticeable at their Test tour's first training session was the presence of a Ravichandran Ashwin duplicate," a report in cricket.com.au said.
"With facing spin the major focus on Thursday, Pithiya was the standout among the local 'netties', bowling tirelessly and virtually without break through the day as he troubled the likes of Smith, Marnus Labuschagne and Travis Head, who all had long batting sessions."
Imitators, doctored pitches and throwdown specialists … get an exclusive inside look at the lengths Australia are… https://t.co/5ooyMwZbAx

— cricket.com.au (@cricketcomau) 1675387557000
Pithiya, interestingly, didn't see Ashwin bowl until the age of 11. Growing up in Junagadh, Gujarat he didn't have access to TV and when he finally watched the India ace in action against the West Indies in 2013, he started idolising him.
The youngster, who made his first-class debut in December for Baroda, was flown in for the four-day training camp at the KSCA Ground in nearby Alur by Australia after seeing his footages in social media.
It was Pritesh Joshi — one of the bowlers giving throw downs to the Australian batters with the 'side-arm' aid — who first brought Pithiya to the attention of assistant coach Andre Borovec.
He also arranged for Mehrotra Shashank, a left-arm spinner who played first-class cricket for Hyderabad, to attend the camp.
"While no spinner in the world can perfectly mimic the challenge Ashwin will pose in this series, facing Pithiya over the coming days will at least help the Australians come to terms with the visual cues of the world's top-ranked Test spin bowler," the report said.
"The Aussie batters were also tested out by a self-described throwdown specialist Khaleel Shariff, who has worked with numerous Indian Premier League teams and was known to coach Andrew McDonald and Vettori from their time at Royal Challengers Bangalore."
The other Tests will be played in New Delhi (February 17-21), Dharamsala (March 1-5) and Ahmedabad (March 9-13).
.